TAU forges international academic partnership with NPUST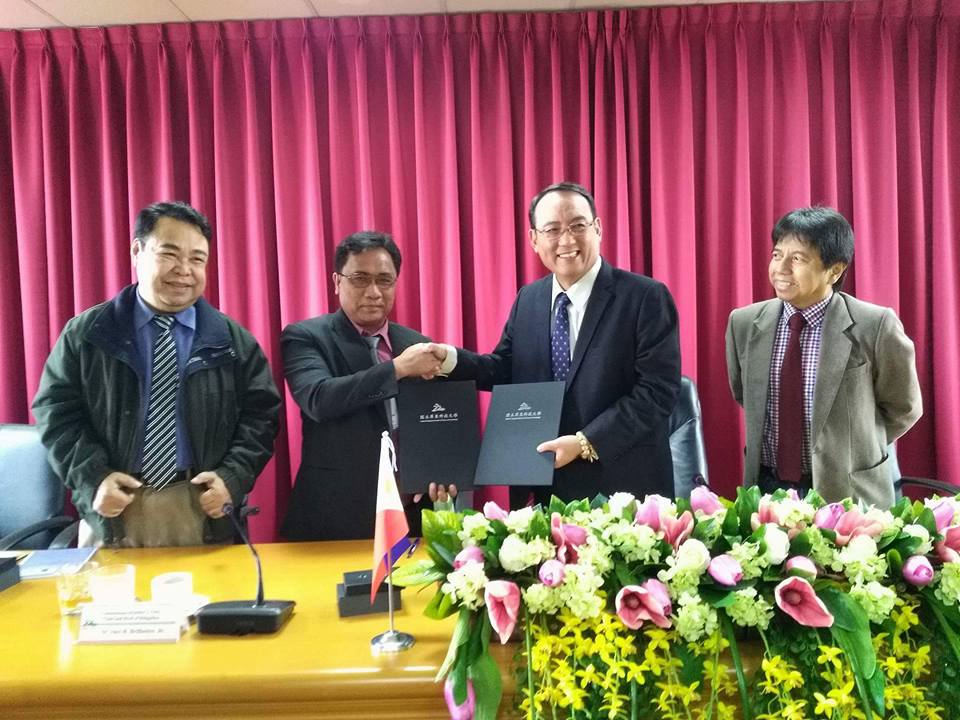 The Tarlac Agricultural University (TAU) confirms its widening global engagement by linking with the National Pingtung University of Science and Technology (NPUST) in Taiwan through an MOU signing on March 10, 2017.
The partnership agreement was signed by the heads of the academic institutions - Dr. Max P. Guillermo (TAU President) and Dr. Chang-Hsien Tai (NPUST President). The ceremony was witnessed by Commission on Higher Education Commissioners Dr. Alex Brilliantes and Dr. Ronald Adamat (Chair of the TAU Board of Regents).
The two collaborating universities agreed to implement cooperation in education and academic research, affirming their intent to promote such academic exchange for the mutual benefit of both institutions. The scope of cooperation includes: development of mutually beneficial academic and training programs; exchange of students for purpose of studying; and faculty & staff for purposes of teaching, research and extension; reciprocal assistance for visiting academic faculty, staff and students; coordination of activities such as joint research and transfer of technology; exchange of documentation and research materials in fields of mutual interests and development of dual degree program.
NPTU is now the 3rd academic partner of TAU in Taiwan. The other institutional partners of the University in the said country are the National Pingtung University and the National Dong Hwa University.