CHED approves 12M funding for TAU's educational innovation project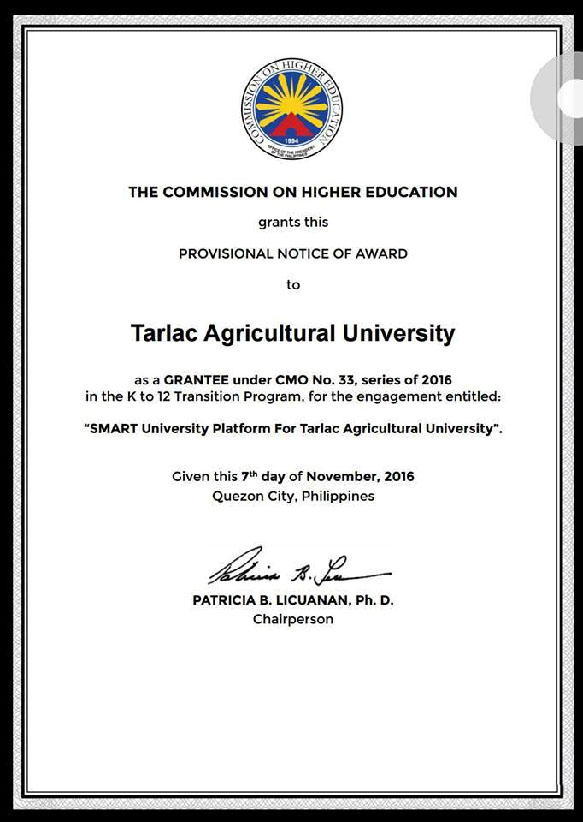 Committed to advance the position of the University to bring about novel transformative solutions to be at par with the more advanced higher education institutions (HEIs), TAU put forward and was able to gain the Commission on Higher Education (CHED) National Vetting Panel's approval for the "Smart University Platform for TAU" proposal under the Kto12 Institutional Development and Innovation Grant (IDIG) – Internationalization Category.
With this project, TAU will be granted with the amount of twelve million pesos (12M) as funding assistance for the implementation of the development stage (Phase I) of the said program proposal.
The SMART UP for TAU Project is expected to pave way for (1) establishment of pedagogical platform (i.e. online learning, learning management system); (2) development of infrastructures and laboratories; (3) instructional material development; (3) capacity building; (4) internationalization; (5) partnership development; and (6) mobility programs.
Read more: CHED approves 12M funding for TAU's educational innovation project